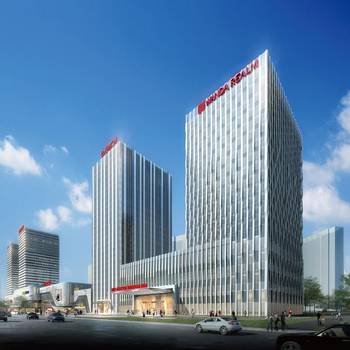 The Wanda Realm Dongying is an ideal spot for travelers wanting to discover the city. The Wanda Realm Dongying is an ideal choice for travelers who want to take in the sights and sounds of Dongying.
Traveling to the hotel is easy with Dongying Railway Station located approximately 7km away and Shengli Airport roughly 27km away.
After a long day of sightseeing, guests can retire to the comfort of the hotel. A pickup service can be arranged for guests upon request. Airport pickup can be arranged by the hotel upon request. This Dongying hotel offers parking on site.
When it comes to Dongying hotels, the Wanda Realm Dongying is highly regarded for its excellent facilities. This hotel is a popular accommodation for guests traveling for business. Out of all the hotels in Dongying, this hotel is one of the most popular.